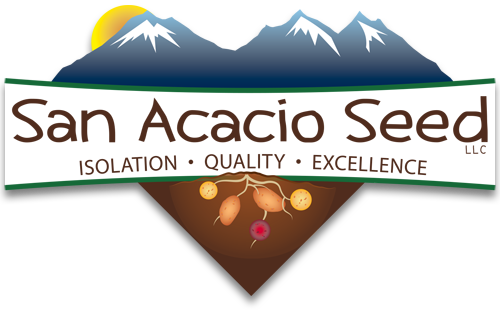 "We only sell what we strive to grow… the best"
San Acacio Seed, LLC is a producer of Colorado Certified Seed Potatoes
In 2016, a partnership between three existing reputable farming enterprises came together to form San Acacio Seed, LLC.
Seed is handled through each generation with care and strict sanitation protocols in isolation until it reaches you!
San Acacio Seed, LLC is located in the south eastern region of the San Luis Valley thus allowing for complete geographical isolation from the potato growing regions of the valley. The environment and soils at SAS are ideal for growing red, yellow, and russet seed potatoes.
The goal of SAS is to provide our valued customers with a reliable Certified Colorado Seed potato source for generations to come
San Acacio Seed, LLC was created through a partnership of three existing farms to produce QUALITY SEED that you deserve!!!
Salazar Farms partnered with Three S Ranch and Price Farms to create a seed farm designed to meet the growing demand for quality seed in the San Luis Valley and surrounding areas.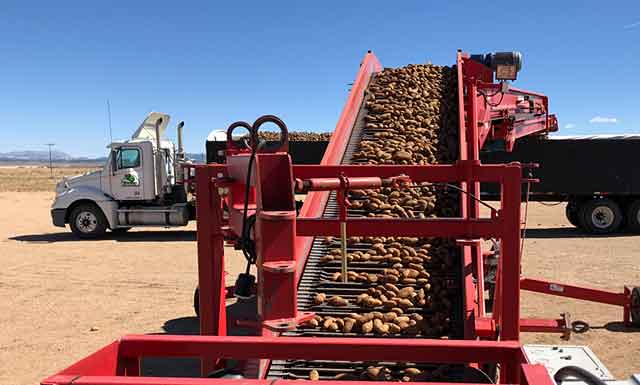 A Focus on Generational Development, Quality and Supply!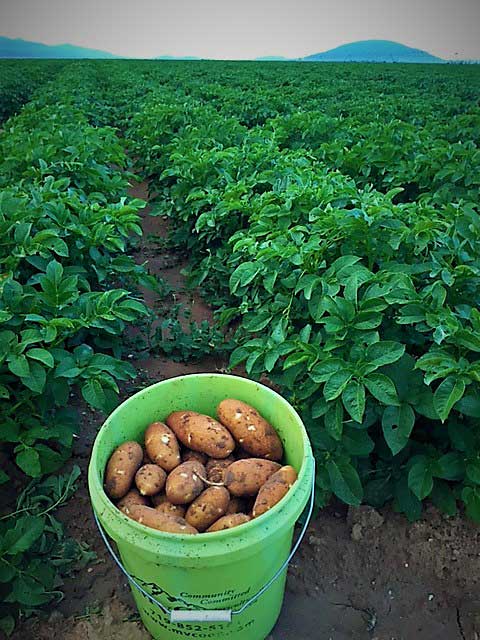 Salazar Farms focuses primarily on the carefully isolated production of Field Generations 1, 2, and 3. This farm provides the seed for the joint farm.
San Acacio Seed and Price Farms focus on the production of Field Generations 3 and 4. San Acacio Seed is constantly evaluating new varieties for their suitability to client needs.